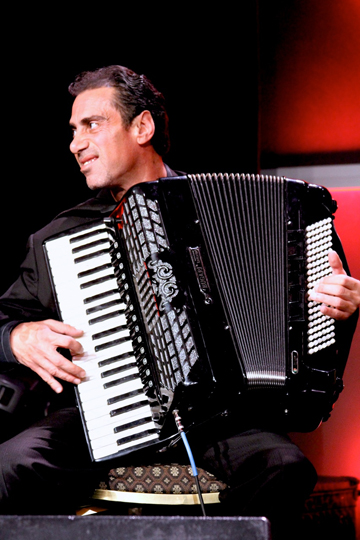 UPCOMING PERFORMANCES
Halanda Concert
1062 Lincoln Avenue, San Jose
Saturday, April 26, 2014 at 7:00pm
Hands on the Arts Sunnyvale
Saturday, May 17, 2014 from 10am to 4pm
550 E. Remington Dr., Sunnyvale, CA
Elias Lammam will teach 20-minute mini-classes in Beginning Arabic Percussion for kids aged 3-13 all day at this great family-oriented arts festival in Sunnyvale. Tambourines provided at no cost for all participants to use during class. Adults welcome to observe. Elias and his student accordion ensemble will play some fun Middle Eastern accordion tunes on the festival main stage at some point during the day. Festival entry is free for adults & teens, and kids aged 3-12 can participate in over 30 arts activities for a small fee. For details please see: http://sunnyvale.ca.gov/
Santa Cruz Arabic Music Week
July 22nd through 26th
At Pleasure Point FDC in Santa Cruz
Advance Registration Required
Music Workshops & Performances with
Elias Lammam & Tareq Rantisi
Optional Belly Dance/Fitness Component with
Janelle Rodriguez & Tina Enheduanna
Closing Concert at Kuumbwa Jazz Center on July 26th featuring the Elias Lammam Trio with Tareq Rantisi and the Santa Cruz Arabic Music Ensemble. Tickets for this concert will be available on Brown Paper Tickets beginning in May. Complete details and workshop schedule here: PDF (large file 4.73 MB) Maximum of 30 participants in Music Week program. To request a registration form, please email Elias using the contact page, or send a message via his Facebook page and include your email address in the message.
Please check my Facebook fan page for news and event updates: https://www.facebook.com/EliasLammam
RECENT PAST PERFORMANCES
Performance as featured soloist with Syrian Popular Singer Asala Nasri for Guest of Honor: Prime Minister of Kuwait in Los Angeles, CA, November 2011
Directed and performed at Santa Cruz Arabic Music Day in Santa Cruz, CA, June 2013
Directed Santa Cruz Arabic Music Student Ensemble at Sunnyvale Hands on the Arts, May 2013
Performed with the Elias Lammam Trio at Lahlouh in Millbrae, CA in March 2013
Performance as guest soloist with the Michigan Arab Orchestra in January and June 2012
Accordion Festival, San Antonio, TX
Cotati Accordion Festival, Cotati, CA (multiple times)
National Folk Fest, Butte, MT
"Golden Nights on the Silver Screen" with Cassandra Shore's Jawaahir Dance Company and The Georges Lammam Ensemble, Minneapolis, MN
Baladi Specialist Workshops with Yousry Sharif, New York, NY, October 2013
Mendocino Middle East Dance & Music Camp, 2013
Please visit the Contact page to join Elias Lammam's mailing list, or "Like" his Facebook page to receive event updates: www.facebook.com/EliasLammam
Elias Lammam and the Elias Lammam Trio are available for festivals, concerts, weddings, corporate and other events. If you would like to add some exquisite, elegant and exotic music to your next special event, please call
1-424-270-3636 or send an email through the Contact Page.